Co-Pilot for Customer Experience Teams
CueIn's Large Language Model Co-Pilot optimizes customer experience to drive better answers, reduced escalations, fewer abandonments and happier customers.
Why CueIn?
Organizations are facing an urgency towards retention via better Customer Experience (CX) while reducing cost.

CX interactions are now conversational but multi-turn chat and call workflows across human agents and bots are costly to analyze, design, iterate and QA. Generative LLM based chatbot is a blackbox with little guardrail and observability.

CueIn unifies real world CX conversations across humans and bots, and provides observability monitoring to improve CSAT/NPS and lift retention and revenue.
Get LLM Ready
All the tooling you need to operationalize ChatGPT and generative language model based chatbot
Reveal and Repair Bot Failures to Improve Containment
Visualize how users interact with your bot rather than how it's designed. Diagnose breaking points, prompt failures, hallucinations and fix them by exporting prompts, dialogs, slots, intents, Q&A and more, back to the bots of your choice.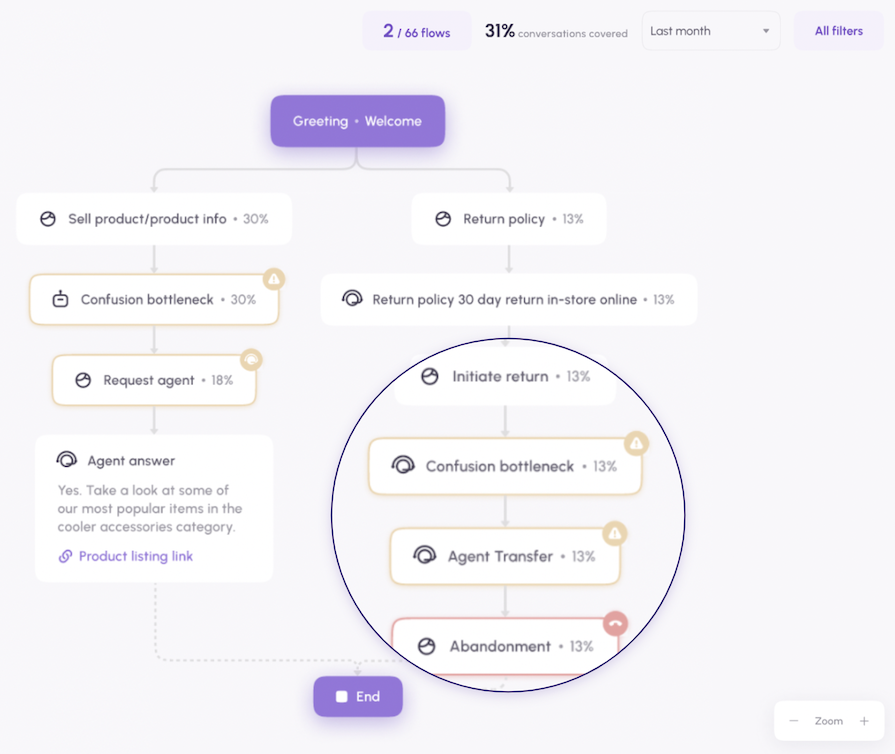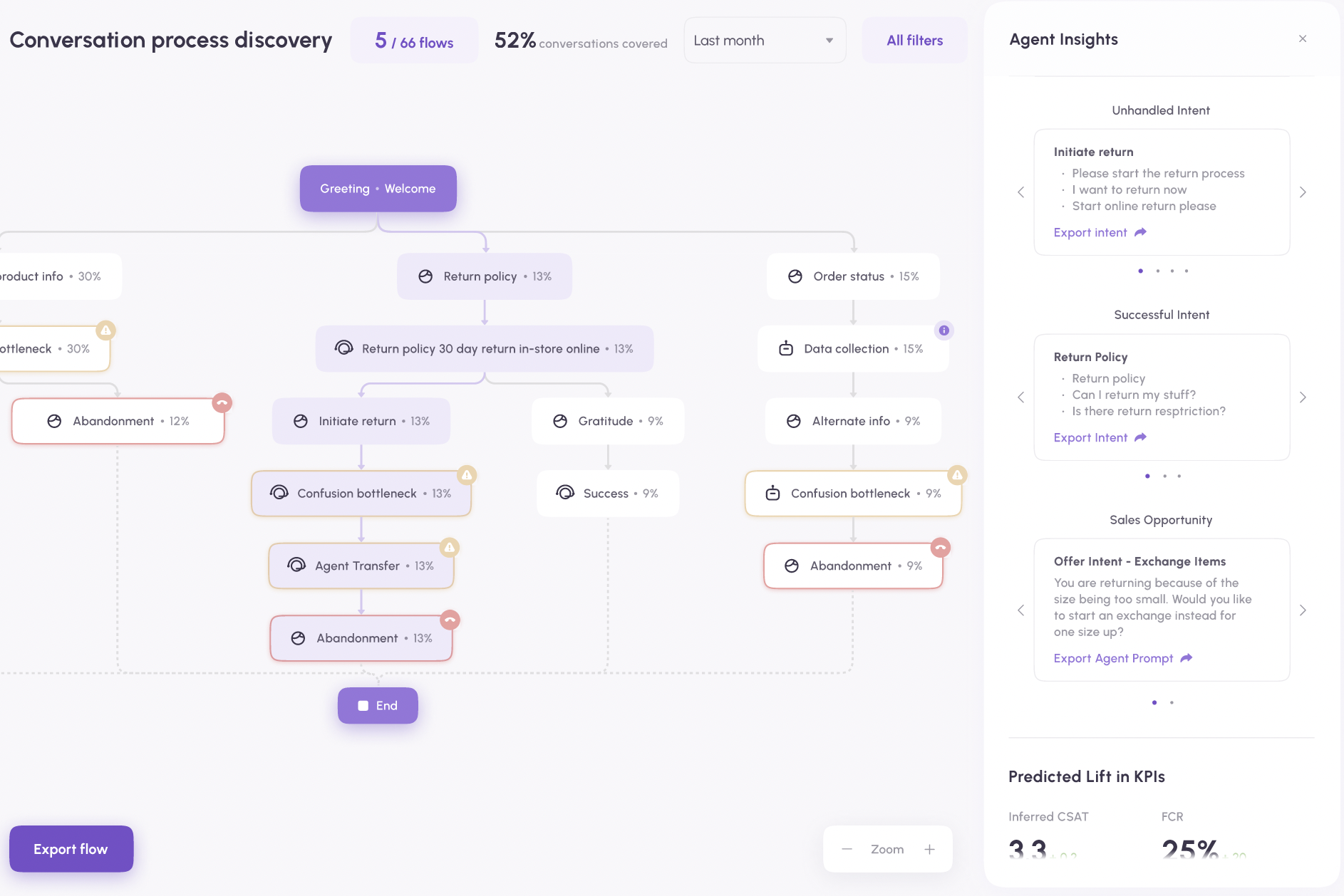 Summarize Agent Actions to Fine Tune Chatbots
Automatically engineer prompts and generate the next best automation flow from millions of live agent chat and call transcripts to fine tune generative LLMs to use in your domain and use case. This removes the need for manual reviews and analysis which are error prone and do not scale.


Reduce Hours of QA of Agent Interactions
Score agents on multiple dimensions from inferred CSAT, frustration to policy adherence. Review and act on feedback to improve your agents training and performance.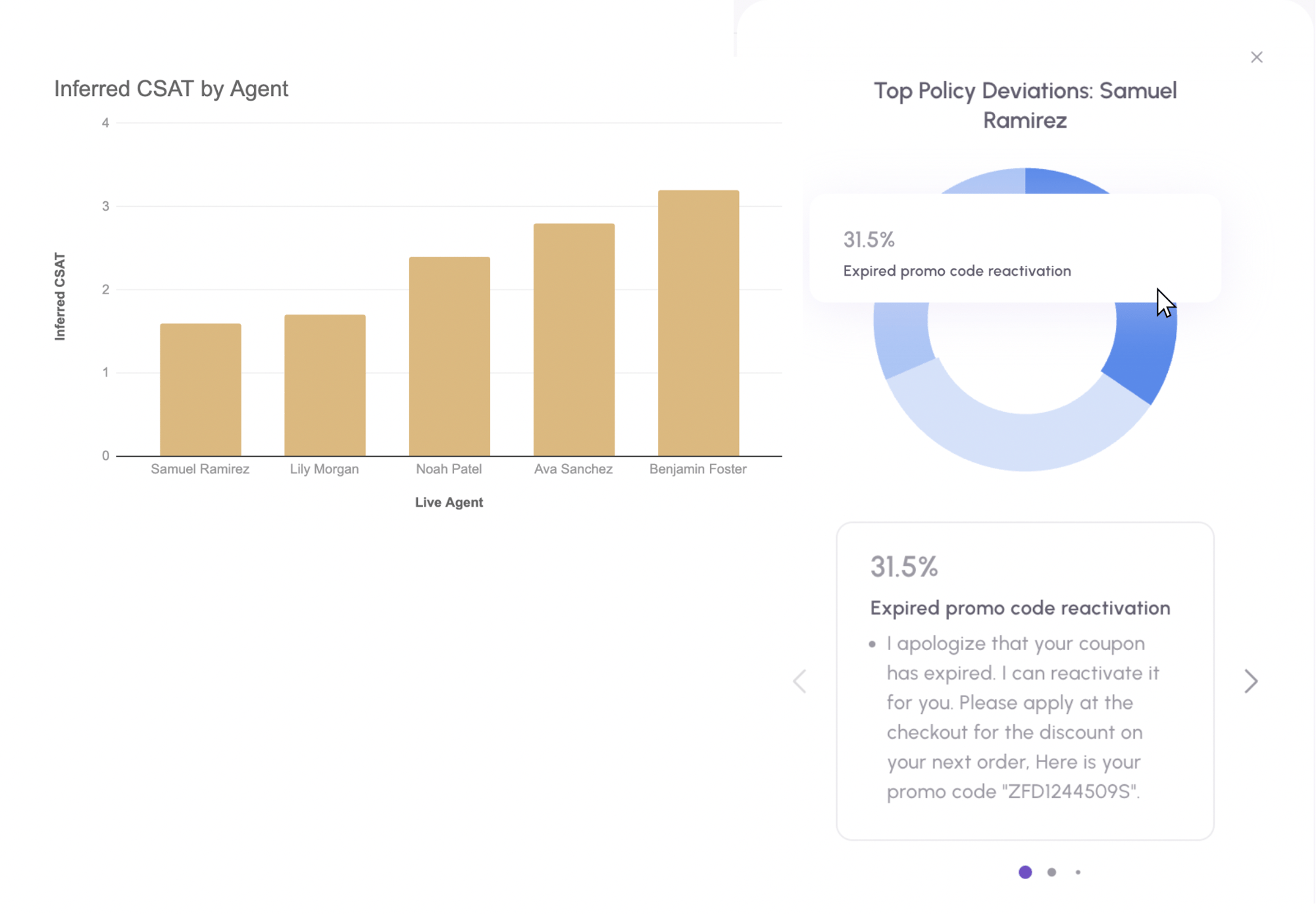 Discover Real Time Trends and Improve Customer Service
Get alerted on trending contact reasons before it ends up clogging your contact center. Get insights into your company and product and reduce customer support volume.


Don't Worry about Multiple Channels and Vendors
Integrate and resolve identities across vendor and channel silos (chat, voice, email, case etc) to map the customer journey. No more disparate systems with blind spots among them.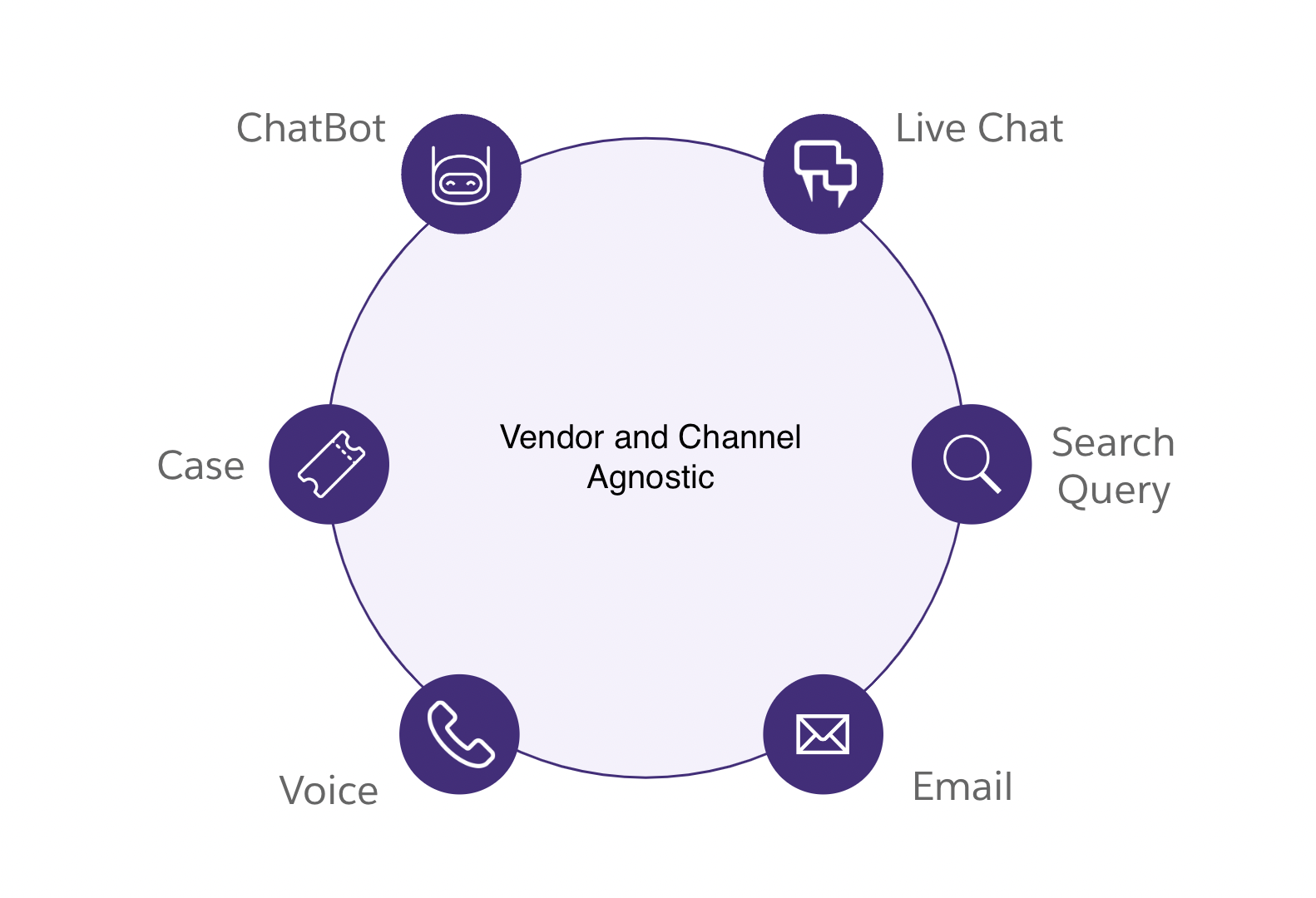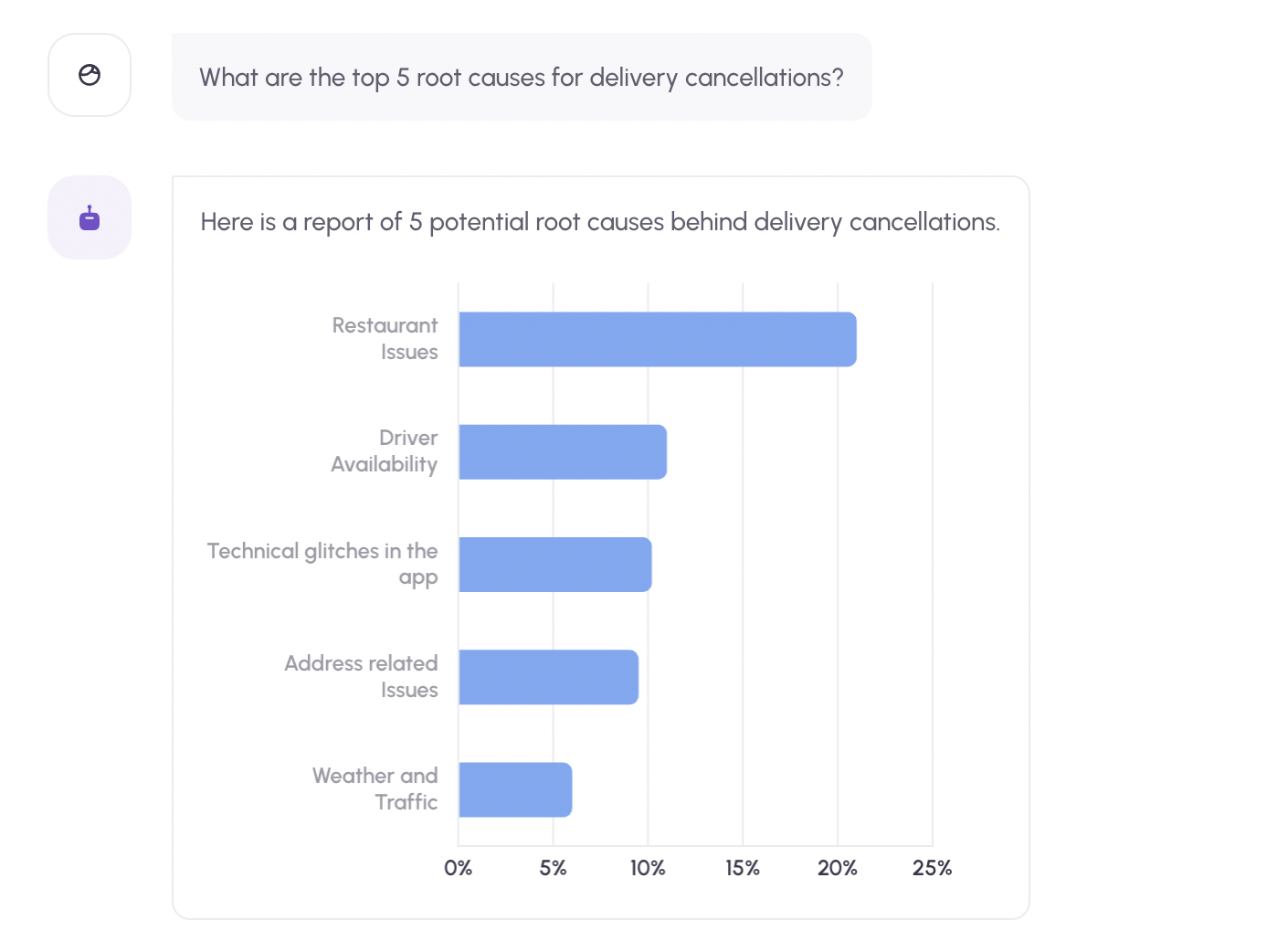 Automate Root Cause Analysis
Surface highly actionable root causes behind your customer contact patterns without manually reading through entire transcripts or listening to voice calls.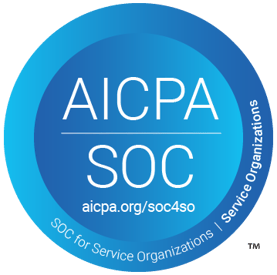 Secure, Compliant and PII Protection
SOC2 Type2 Compliant with PII redaction to keep conversation data protected and secure.


CueIn Integrations
Integrate with all your conversational data sources in a snap.